At ASL, we love working together to achieve common goals, whether that's with our customers, suppliers or each other. Here's some examples of how we are collaborating as a team to achieve our ONE WORLD sustainability goals:
As part of our continued commitment to the environment, we are once again organising ASL's Big One World Clean-Up for 2022! To help celebrate World Oceans Day on 8th June, everyone across ASL is joining forces throughout the month of June, to help clean up the waterways in their local communities.
This is a global day of volunteering action first organised by ASL in 2021. Last year, ASL teams in 50 countries get together with colleagues, friends & family to clean up the beaches, rivers and other waterways in their local communities. READ MORE
---
ASL Global is proud to support our team over in Portugal who recently took time out to organise a volunteering initiative in celebration of International Earth Day. The day consisted of visiting a beautiful mountain location near Lisbon where the team worked along side Plantar Uma Arvore Association to help nurture an area of newly planted trees & forestry.
Well done to the whole team, who had a great day exploring the terrain and making positive contributions towards ASL's One World Initiative and their local community. The business is proud to support this important work. READ MORE
---
Over the festive period every year, ASL's team in South Africa executes the high profile 'Lucky Packet' programme, delivering gift packs into hundreds of Spurs Steak Ranch & Panarotti Pizza outlets across the region.
Each Lucky Packet included a toy, sweets, chips, crayons and colouring sheets.Following this year's activation, the team found themselves with several hundred spare packets getting close to their expiration date. Rather than send these to waste landfill sites, the ASL team swung into action and swiftly organised a charitable distribution to a nearby school.
The school is in a township area called Inanda, with over 800 students between the ages of 5-13. This local community faces many daily struggles, so it was wonderful to see how happy the children were when they received the gift packs.
ASL's South Africa Country Manager, Kirsten Port, spoke about the initiative "It was amazing to see how happy the children were to receive their lucky packets! It's so rewarding to see the joy on the kids' faces. We forget how small things can make such a impact on someones life and how a simple gesture can go so far. With just a little effort and forethought, we've avoided adding to the landfill waste problem and helped create some happiness within our local community"
---
ASL's team in Hong Kong recently contributed towards our One World initiative by having a huge 'end of year' clear out of our Causeway Bay HQ offices. The team collected a number of laptops, monitors and printers to be donated to local charity Caritas Computer Workshop (CCW).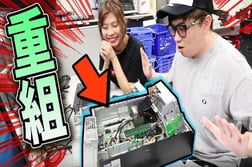 Founded in 2001, this Hong Kong charity aims to provide teenagers with computer hardware and software vocational training. They also seek to lower the amount of electronic waste through the 3R (Recycle, Reduce, Reuse) principles. But ASL's Hong Kong team didn't stop there! Following a serious office tidy up, the team also contributed 68kg of paper to a recycle centre, equivalent to a reduction of 326.4kg greenhouse gas emissions, which is the equivalent to planting 8.4 trees seedlings.
---
Supporting Innovative Carbon Offsetting Proiects in China & Brazil
ASL Global supports two innovative carbon offsetting initiatives both closely aligned with our geographical footprint and corporate sustainability aspirations.
A community project in China involves installing solar cookers for rural farming communities in remote areas, replacing coal for cooking & hot water needs. This considerably reduces the expense of purchasing coal and improves the indoor air quality by avoiding coal smoke. So far, the project team has installed 170,000 cookers, benefiting close to 800,000 low-income rural people and generating several million tonnes of carbon dioxide (tCO2) savings.
An Amazon deforestation project works by shifting economics to ensure that trees are worth more alive than dead, helping communities protect their forests for the long-term benefit of us all. The project helps protect the land-use rights of Amazonian people, supports their economic development, and reduces carbon emissions by protecting over 250,000 hectares of forest. The initiative is fully validated to CCB Standards and has achieved Climate Adaptation & Biodiversity Gold Levels.
Both projects are fully aligned to the UN's Sustainable Development Goals.
Emma Pomeroy, ASL's CSR Director, spoke about the selected projects "Offsetting our carbon emissions in a responsible way allows us to give back to the environment. We want to deliver innovative projects that have a positive impact on the environment and local communities. The project in China improves the wellbeing and economic circumstances of isolated communities and the Amazon Forest initiative tackles deforestation and helps to create sustainable livelihoods for people suffering extreme job insecurity. Both projects also deliver significant carbon emissions reductions, which is beneficial to us all."
---
ASL Global Becomes a Carbon Neutral Business!
In October 2021 we're proud to report that ASL Global has taken another important step on our sustainability journey by becoming a Carbon Neutral business.
As a global sourcing business with operations in 50 countries, ASL has an obligation to its stakeholders and the wider community to conduct its business in a responsible, sustainable and ethical way. In October 2021, ASL offset it's 2020 carbon emissions by supporting a blend of environmental and community projects carefully chosen for their alignment with our geographical footprint and sustainability aspirations.
This is an exciting moment in ASL's history and our goal to become a Net Zero business. Offsetting our carbon emissions in a responsible way is a hugely positive step towards achieving this ambition, but this is a journey – everyone at ASL Global remains focused on this aspiration and our teams continue to work incredibly hard to reduce our direct emissions with this destination in mind. READ MORE
---
ASL's Big Ocean Clean Up Gathers Momentum in Portugal!
This Summer, ASL teams from all over the world have been taking time out of their busy working days to help clean up their local beaches & waterways and encourage community involvement in environmental initiatives. Our Portuguese Team recently got together with community charity Eco Drop to help clean up the beautiful beaches around ASL's offices in Cascais, Lisbon.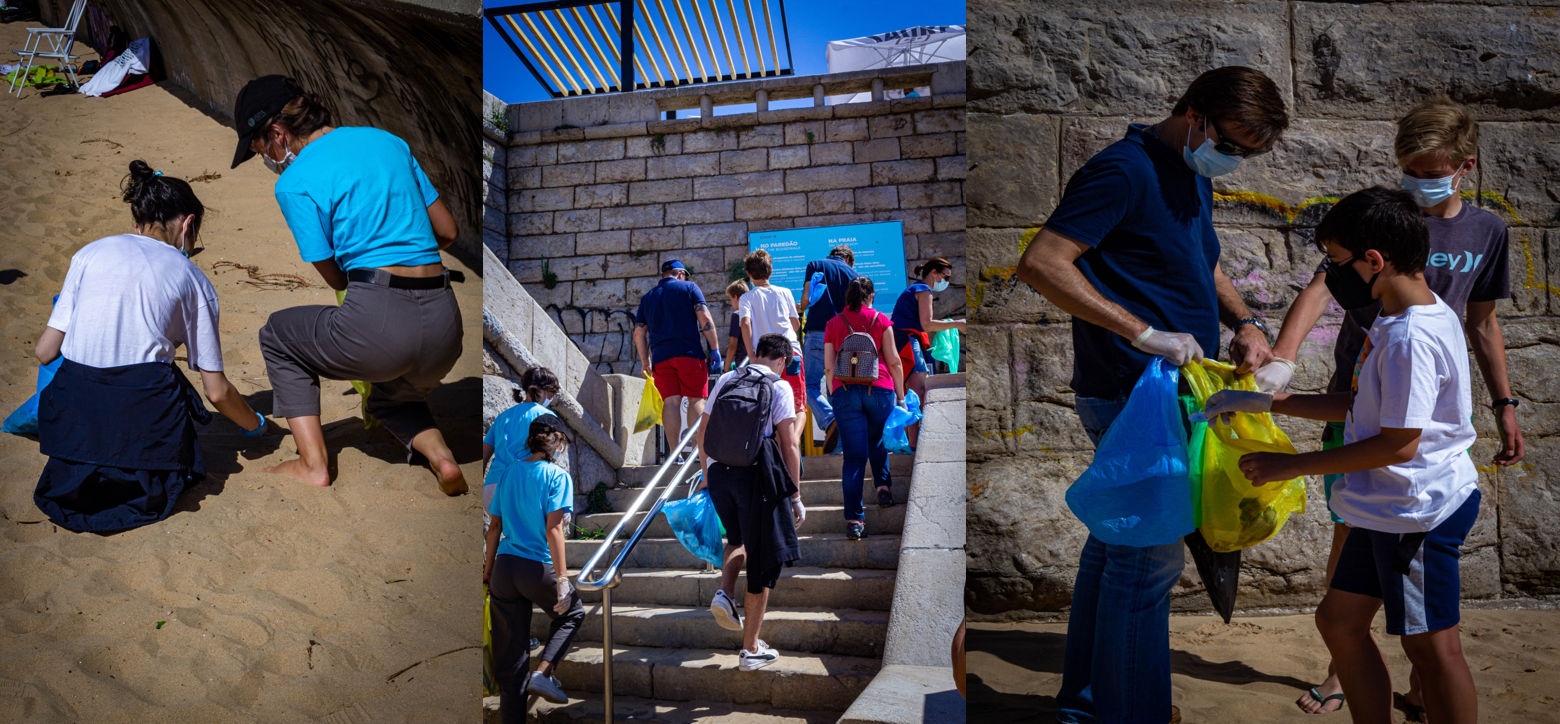 ---
ASL's Big Ocean Clean-Up Hits Australia!
To celebrate World Oceans Day, ASL teams from all over the world have been cleaning up their local beaches & waterways throughout the month of June. Last week, our Australia team (based in Sydney) took the ASL Clean-Up campaign to another level!
"In order to contribute to ASL's Big Clean-Up campaign, our CSR Champion for ANZ, Ashley Hall, organised an amazing challenge for our team – kayaking across Sydney Harbour to pick up rubbish along the way".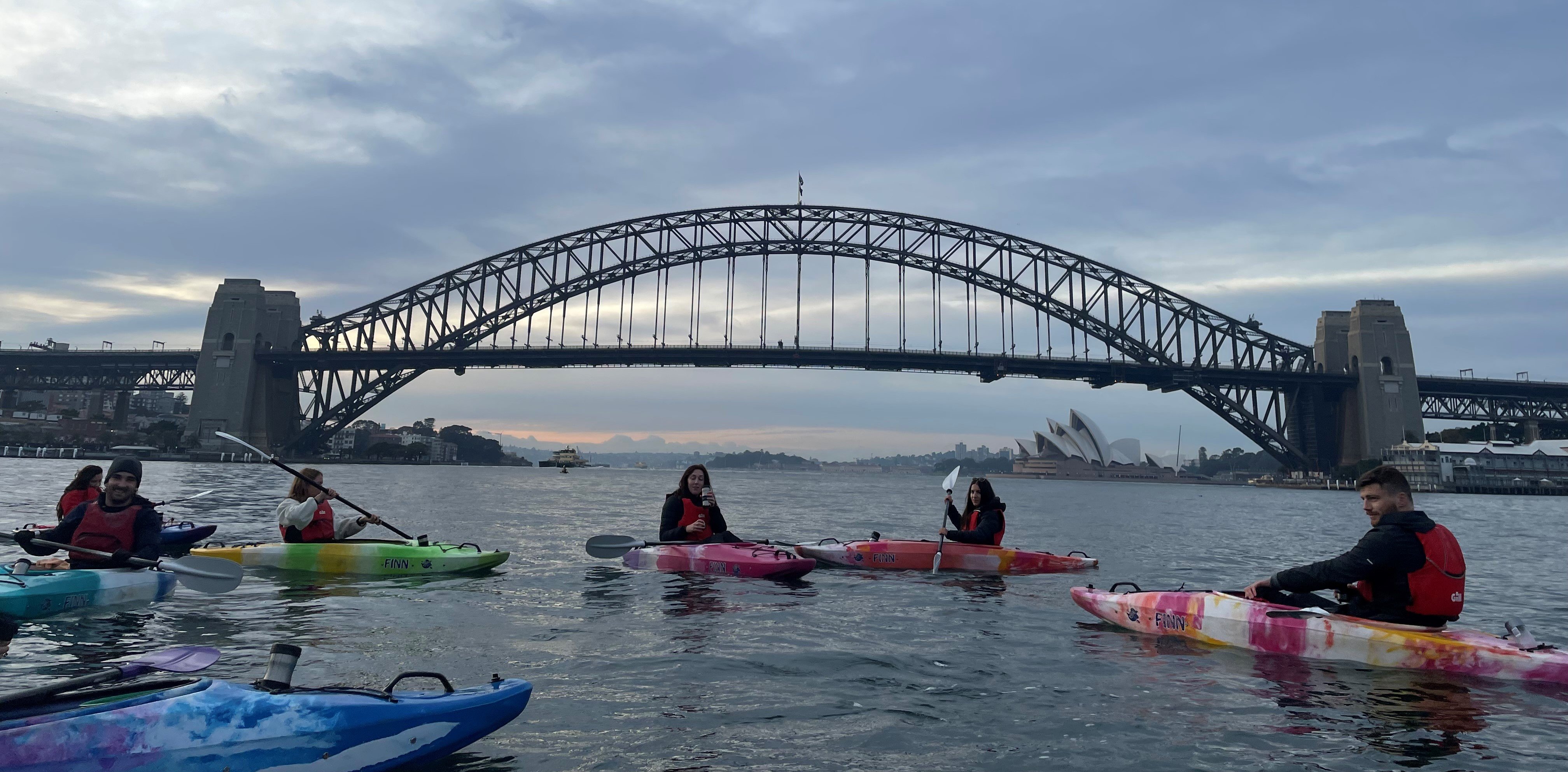 ---
We're proud to report that ASL Global have made significant progress on our Corporate Responsibility & Sustainability journey since the launch of our 'One World' initiative in 2020. Last year, we set ourselves firm targets, prioritising those issues which have particular social & environmental significance for our business, focusing our efforts on where we can make a tangible, positive impact.
The past year has been challenging for us all, but we believe in the importance of pursuing environmental sustainability & social responsibility, and we are making good progress towards building a more sustainable business. Highlights of the past year include:
Reduced our CO2 emissions by 50%
In-depth sustainability training for all ASL colleagues
Expansion of our internship programme to train and mentor the next talented generation
Saving 529 tonnes of plastic from landfill by using recycled PET fabric & compostable packaging
New emissions tracking & waste management systems for ASL offices
Voluntary reporting to the Carbon Disclosure Protocol
---
We're so excited that Heineken recently launched their Holland Heineken Shirt! ASL's dedicated Heineken team worked to develop this cool, colourful Hawaiian shirt which features various sports symbol, crowns and the Dutch lion. Not only that, but these shirts are made entirely from recycled PET bottles!
Want to see how the magic happens? Watch the video to reveal the process behind the finished product. We're proud that 4.4 million PET bottles were used in the production of these shirts, saving them from ending up in landfill sites.
---
We're very proud of our South Africa team who did not hesitate to offer their support to fire teams battling a huge blaze burning across Table Mountain above Cape Town in April 2021. After breaking out close to the Rhodes Memorial, the blaze quickly spread across Table Mountain on the morning of Sunday 18th April.
ASL's Cape Town team decided to help by taking much needed supplies to the local Fire Station, to support the firefighters tackling the blaze. ASL's donation included water, bread, fruit, eye drops, chocolate and energy drinks.
Well done to Team SA for swinging into action so swiftly to help your local community!
---
ASL Global Demonstrates Environmental Transparency by Disclosing through CDP
ASL Global has furthered its commitment to environmental transparency by disclosing its environmental impact through CDP, a global non-profit that runs the world's leading environmental disclosure platform.
We believe that engaging with the Carbon Disclosure Protocol in an open way helps to build stakeholder trust through transparency, identify environmental risks and opportunities for our business, and helps drive our One World initiative forward with a data-driven strategy.
2020 is the first year that ASL Global has disclosed through CDP by completing its climate change questionnaire, reflecting significant recent growth of the business, and its ongoing commitment to sustainability.
---
ASL Global held its annual Awards event last week, with the format a little different this year. Over 300 ASL colleagues gathered together for a virtual Awards Ceremony, held online due to the various ongoing Covid restrictions & lockdowns still affecting countries a
ll over the world. But this did not dampen our spirits! Some people got up very early, others stayed up late, and those in Europe were the lucky ones with a lunchtime ceremony. It was a very special moment to join together as One Team, to celebrate our achievements and reflect on an incredible, unprecedented year.
---
Throughout October, Typhoon Molave (also known as Quinta) tore through the Philippines and Vietnam. In late October, landslides triggered by torrential rain killed 13 people, with many more still missing. The storms, heavy rains and flooding left millions without electricity and damaged 56,000+ home across Vietnam. Our team, based in Ho Chi Minh City, was determined to offer practical help. Working with local suppliers, our team made up hundreds of kids packs containing notebooks, colouring pens & pencils, exercise books and schoolbags.
ASL's clients were also very supportive, offering help and making personal donations to the project. The team delivered 200+ packs in person, with the remainder sent to charities across Vietnam, to help access villages still underwater or cut off due to landslides.
---

Despite the disruption caused by the Covid-19 pandemic in 2020, we've been making progress with our CSR strategy, One World. An important part of this initiative is to Reduce Our Impact. This involves setting new CSR goals for ourselves and implementing sustainability-related activities in ASL's offices across 48 countries worldwide.
As our teams return to their offices, safely of course, (picture above was taken pre-Covid in March 2020), the people who are bringing the One World initiative to life are ASL's 'CSR Champions'. Here's an update from our Champion in Portugal,  Alexandra Aleixo READ MORE
---
100% of ASL staff receive in-depth sustainability training in 2020
At ASL, we understand the importance of upholding the principles of sustainability as a business, and as individuals. Our One World strategy will only succeed if we help the whole ASL family to live our core values of reducing our impact, inspiring our partners and helping communities flourish.
So, during 2020, all ASL staff received sustainability training, covering they key areas of environmental, economic and social sustainability. We learnt how ASL is working with suppliers, customers and partners to become more sustainable, and how we, as individuals, can play a proactive part in the One World initiative.
---
ASL Obtains ISO 45001 accreditation in 2020
We're delighted to confirm that, following a robust auditory evaluation, ASL Global has successfully obtained the ISO 45001 Occupational Health & Safety Management certification. ISO 45001 is an international standard that specifies the requirements for an occupational health and safety management system (OHSMS). ISO 45001 is  an integral part of an organisation's efforts towards managing occupational health and safety performance.
---
Supporting L'Oréal 's social sourcing programme
During 2020, we have joined forces with L'Oréal on their proactive Solidarity Sourcing programme. This  proactive initiative helps promote sustainable, inclusive growth and advocates responsibility & inclusion all along the value chain. We're delighted to work with  L'Oréal to help support and drive this important initiative forward through the value chain.
---
ng with MARS and EcoVadis to Develop More Sustainable Global Supply Chains

In October 2019, ASL Global was invited as a guest speaker,  alongside leading sustainability rating provider EcoVadis, at  this year's Mars Premia Supplier Workshop, held in  Mars' China HQ in Shanghai.
Our Chief Quality and Compliance Officer spoke in detail about  ASL's own approach to sustainability and, in particular, about  the importance of Mars' 'Next Generation' Supplier Program READ MORE
---
ASL's US team proudly supporting Youth Energy Academies in Florida
Every year, our US team works with major energy companies, Duke Energy and Jacksonville Electric (JEA), to support the Youth Energy Academy program. This Florida-based community program introduces local young people to the energy field and helps educate and guide them towards a successful future in this dynamic sector READ MORE
---
Earlier in 2019, ASL's Asia Pacific and global procurement teams welcomed over 200 suppliers from across China to their offices in Shenzhen and Shanghai. Over two days, ASL's buyers and merchandisers discussed the latest trends and ideas with their key suppliers, with a key focus on Sustainability through the supply chain READ MORE
---
Each Christmas, our team in Lisbon, Portugal spends time working for local charity SEMEAR which runs a sustainable program of social inclusion for children, young people and adults with intellectual and developmental difficulties READ MORE